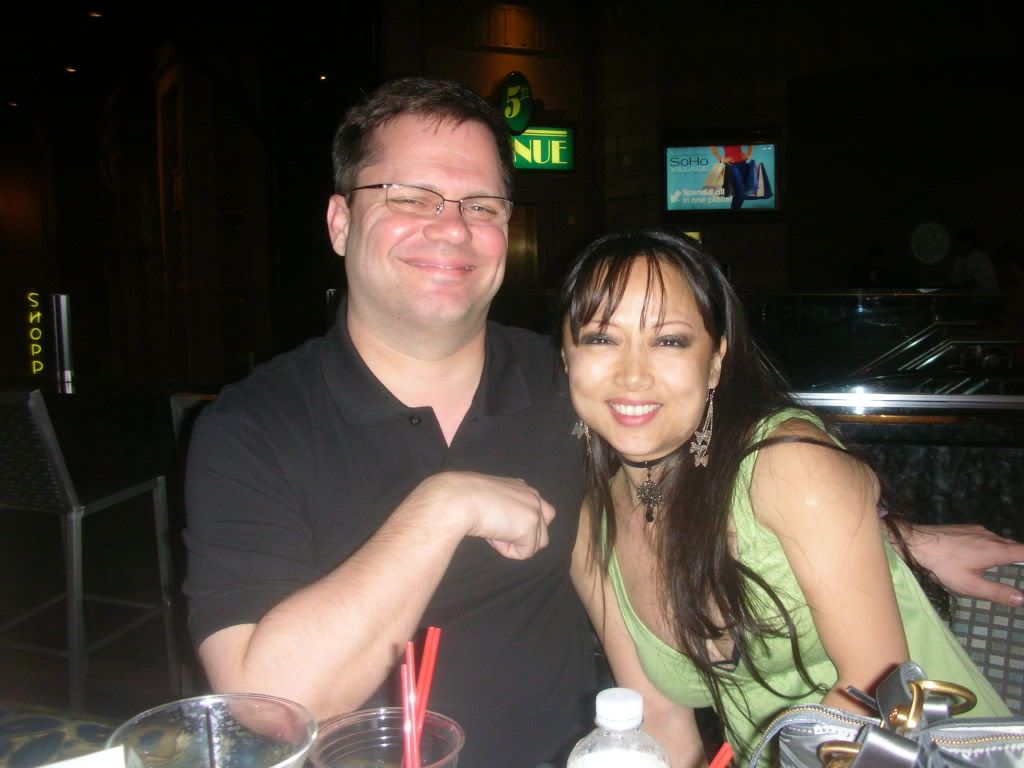 What a great day.
It was a great day because I just met Steve Dublanica from waiterrant.net. Not because he's a New York Times bestselling author, or because he's been on Oprah, or even because he interviewed me for his next book "At Your Service." It was a great day because he inspired me to start writing on my web site again.
I love writing, I really do. I find beauty in words, and I love relating my experiences, and turning the most mundane tasks, like delivering a drink, into something amusing or interesting or frustrating or even controversial. But sometimes I just get so damn lazy, and before I know it days turn into weeks, weeks into years, and years into
who the hell was cocktaildoll - oh yeah, didn't she used to be waitress in Vegas into bondage or something?
A few minutes after meeting Steve I felt it was time to put my foot in my mouth so I said, "So, you decided to fly all the way from Jersey to Vegas to meet your female counterpart in person, huh?"
He took a sip of his vodka martini (dirty - oh, yes, he likes it dirty), then said, "Well, not exactly."
I said, "What do you mean? You posted on my message board specifically to meet me."
I have to say, he restrained himself really well because I would have reached out and patted me on the head and said, "There, there, you over-egotistical buffoon...it's not all about you."
Instead, he said, "I had already planned out my Vegas trip and announced on my blog that I was looking to interview people for my next book. So I when I got into town yesterday I was standing around at Paris when this girl walked up to me and said, 'Hey, you're Steve Dublanica!' We started talking and she said I should get in touch with you, and I said I'd never heard of you, so she gave me your web site, so I went back to my hotel room and tried to e-mail you, but your e-mail doesn't work, so I was really frustrated, then I found your message board, and posted on there, and here we are."
All I could do was stare at him blankly.
"So you'd never heard of me? Seriously?"
He said, "No. I sort of skimmed through your site. You should really update it."
OK, maybe I'm exaggerating. But just a smidgeon.
An hour interview turned into a five-hour chat about life, relationships, goals, and how his mom recorded American Idol over his interview with Oprah. That sucks.
Thanks Steve!