I thought you would like to see some of the construction that's been going on.
This is where the Big Apple Bar used to be. It's just a big black wall right now but it will be our new high limit area. No more Phoenix (sniff sniff), our most popular band!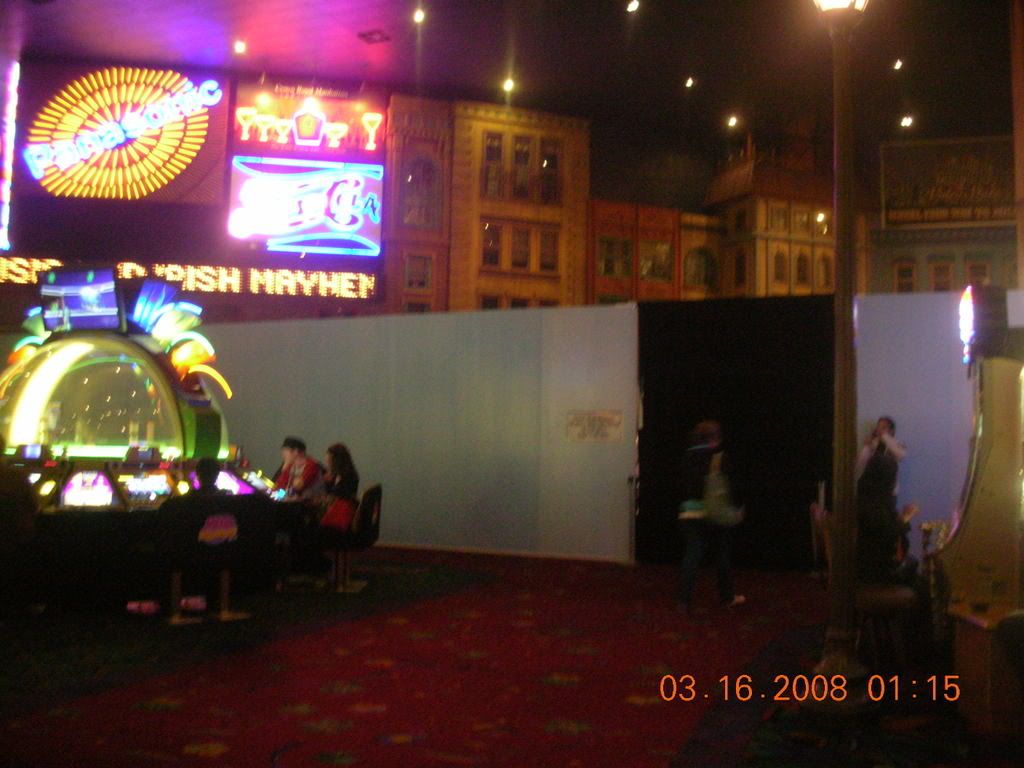 Behind this wall they are redoing the slot area. This view is looking towards the Bar at Times Square, which is on the left below the neon signs.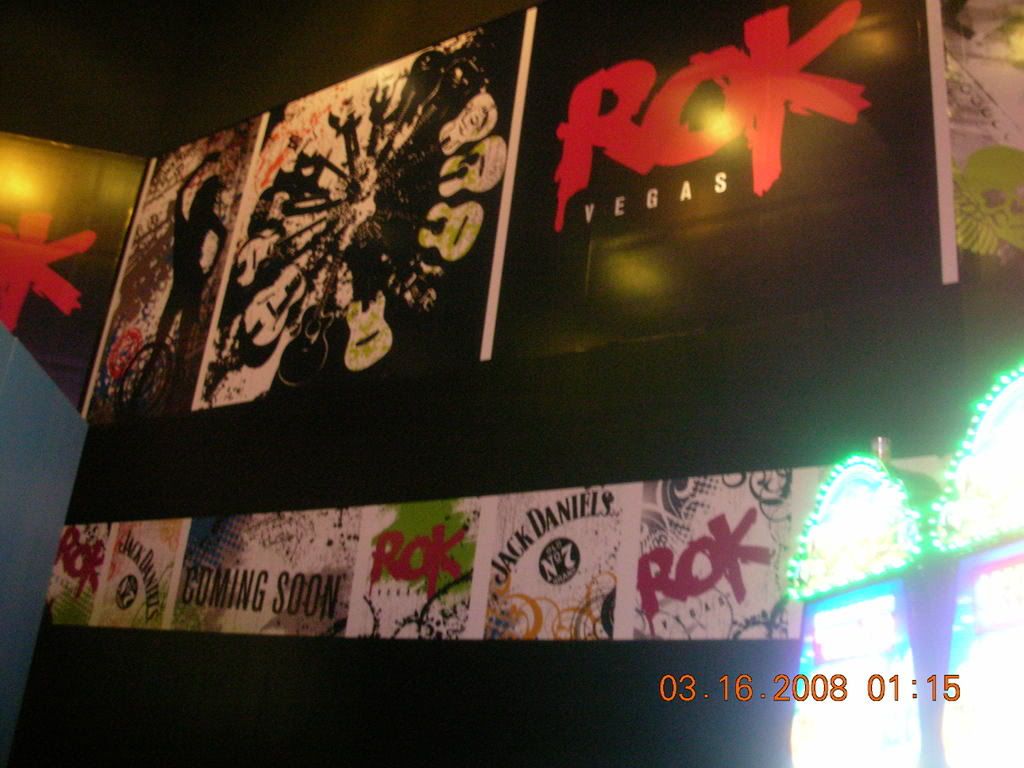 This is Rok Vegas, our new nightclub that is co-owned by Tommy Lee, which is located where the Cabaret Theatre used to be (Rita Rudner's theatre). It's scheduled to open mid-May but the opening date has changed many times, so who knows. (Update 3-17-08: The new opening date is 8-8-08.)
It was so freaking busy last night but all my people were really nice, especially my two gay guys who told me I have "fabulous boobies." Is there a bigger compliment than that?